MARKTPLATZ – Direction Ettlinger Tor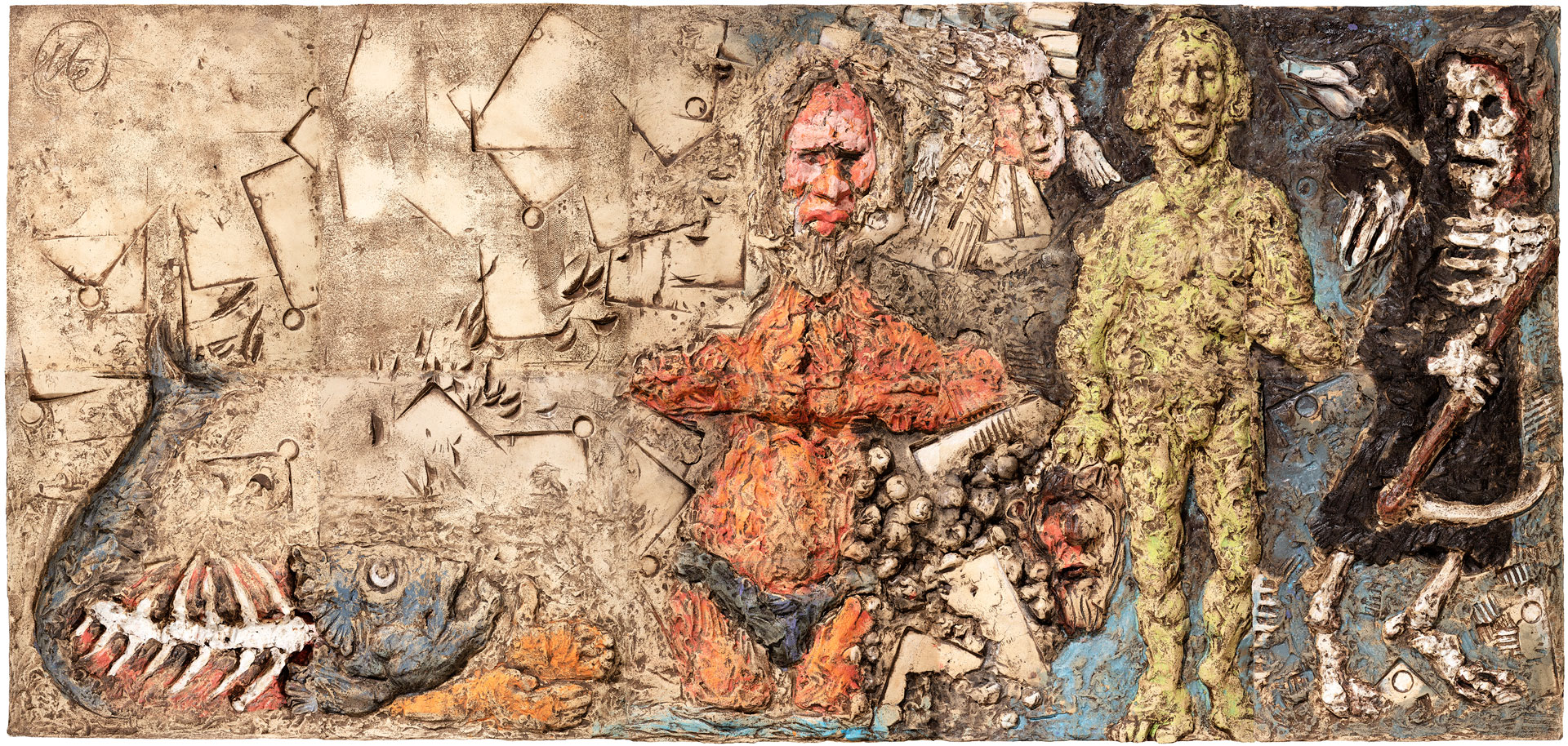 Christ and David defy death.
Photography: Atelier Altenkirch, Karlsruhe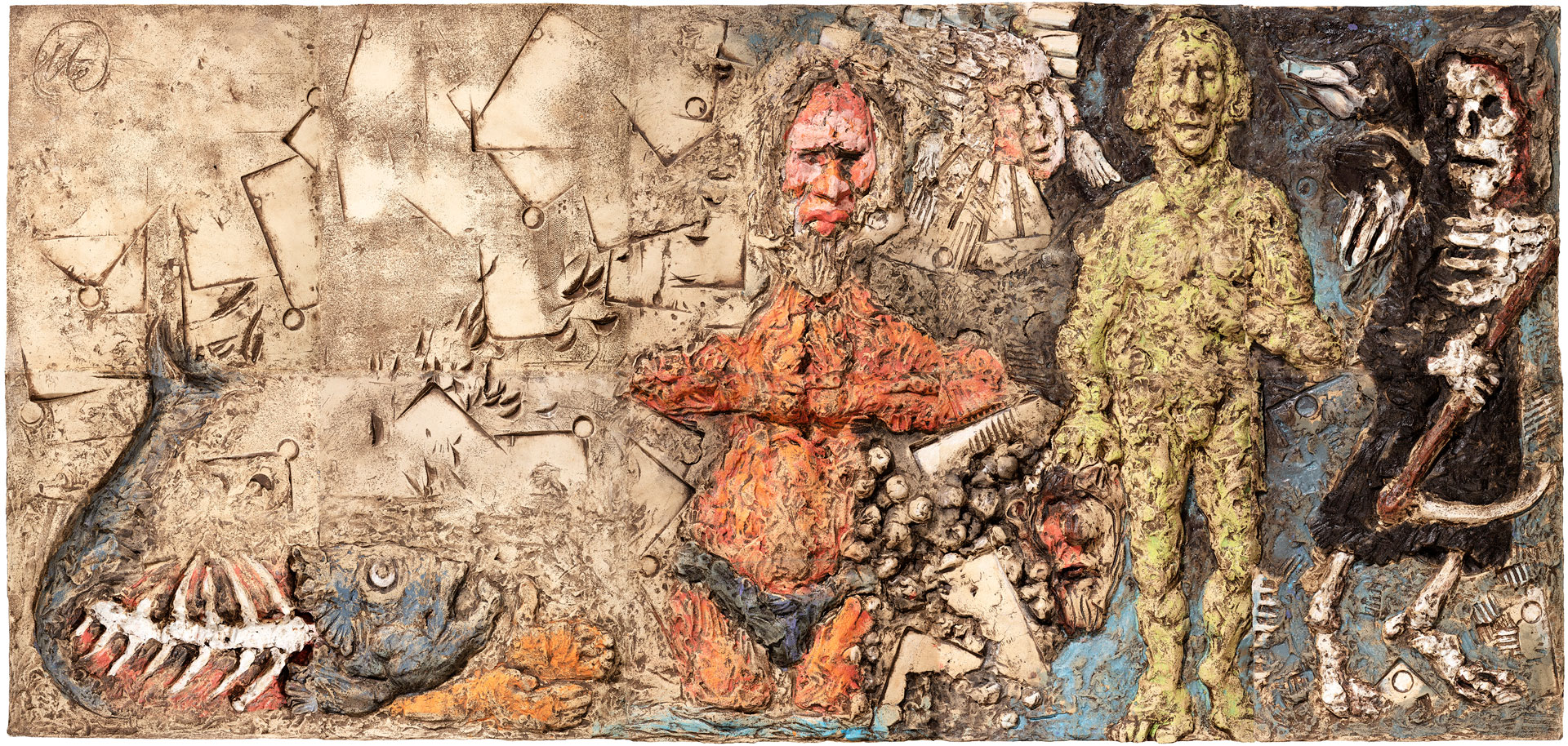 Christ and David defy death.
Photography: Atelier Altenkirch, Karlsruhe
At the Market Square stop it was not possible to attach two ceramic pictures to each platform because there is a siding next to them. That is why there are two pictures on the west side (platform 1) at some distance from each other. Both have titles that open up a wide space for one's own interpretations, which may stimulate the viewer's imagination, but also cause confusion. Their working titles, on the other hand, make a direct reference to the ceramics pictures. The original title for this ceramic image was "Christ in the Underworld. Christ – David (the snob) with head of Goliath – death". Together with the scene of Salome dancing before Herod depicted on the north side of the Kronenplatz, it is the only depiction with a Christian reference. The depiction on this ceramic tablet is described in the apocryphal Gospel of Nicodemus (4th century AD), but was not included in the Bible. It only reports that Christ rose from the dead after three days in which he "descended into the kingdom of death". Although the pictorial theme "Christ in the Underworld" is one of the most important in Christian iconography, in Western art it is usually only depicted in extensive pictorial cycles reciting the life of Christ. He often appears there as the conqueror of death, recognizable by the broken underworld gates and the flag of victory. In contrast, Markus Lüpertz presents Christ standing in water up to his thighs, wearing only a loincloth and his hands clasped in front of his chest in prayer. To his right, holding Goliath's head in his hands stands David, the progenitor of the lineage from which Jesus came.
Accordingly, the scene can be interpreted in such a way that Jesus not only freed the forefathers and the righteous in the Old Testament from limbo, but also prayed there for David – and thus for his own forefathers. On the one hand, the skeletonized fish with hands sticking out is reminiscent of the hybrid creatures that populate Hieronymus Bosch's depictions of hell in particular. On the other hand, it could also be a subtle reference by the artist on the current status of the Christian churches in our latitudes.
Text & translation: © Chris Gerbing, 2023
FURTHER INFORMATION
365-DAY-GALLERY
For a first orientation, you will find here an overview of the 365-day-"Genesis" gallery, which can be reached by underground almost 24 hours a day.