DURLACHER TOR – Direction Durlach
THE 13 WINDS
(AIR)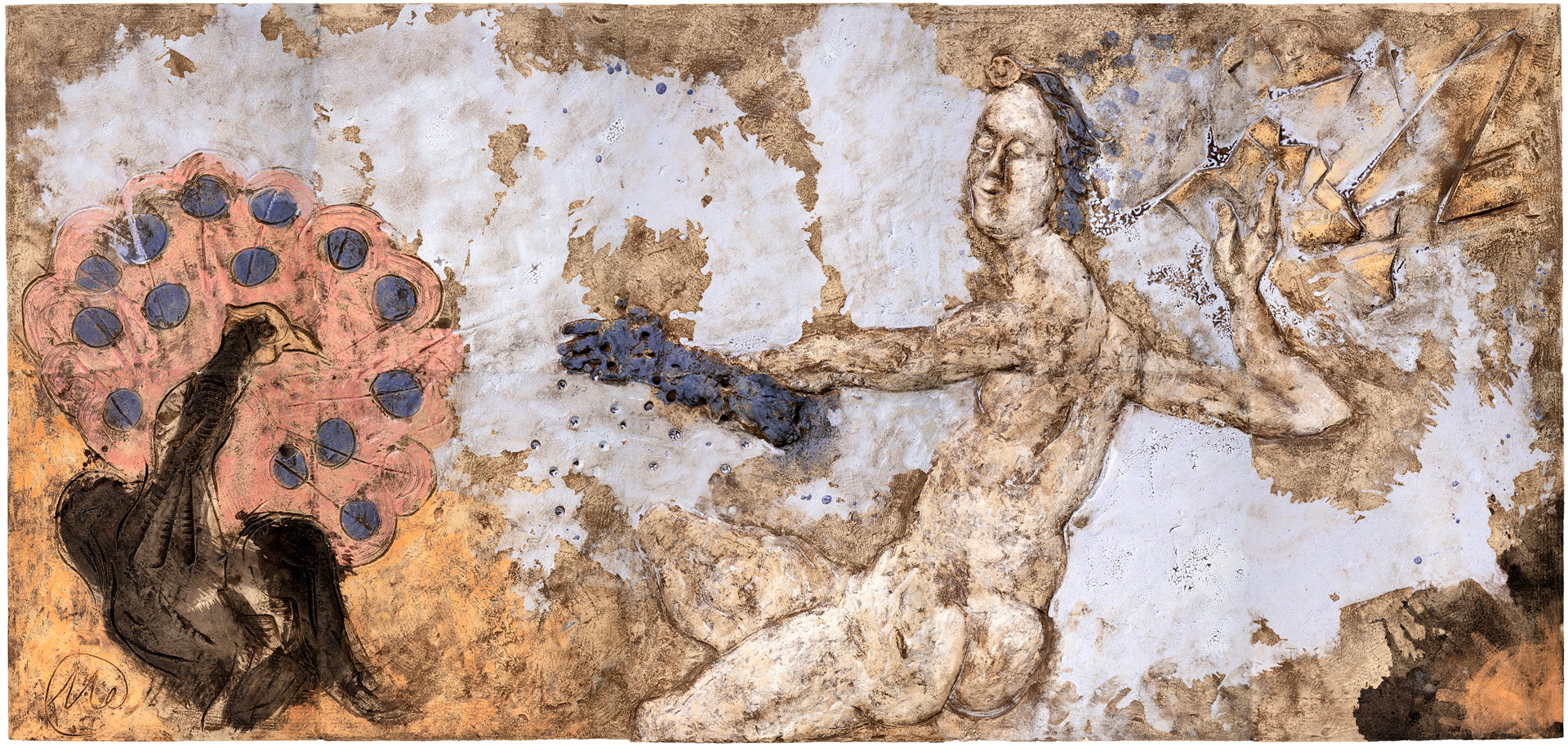 The air – in love with the wheel-beating peacock.
Photography: Atelier Altenkirch, Karlsruhe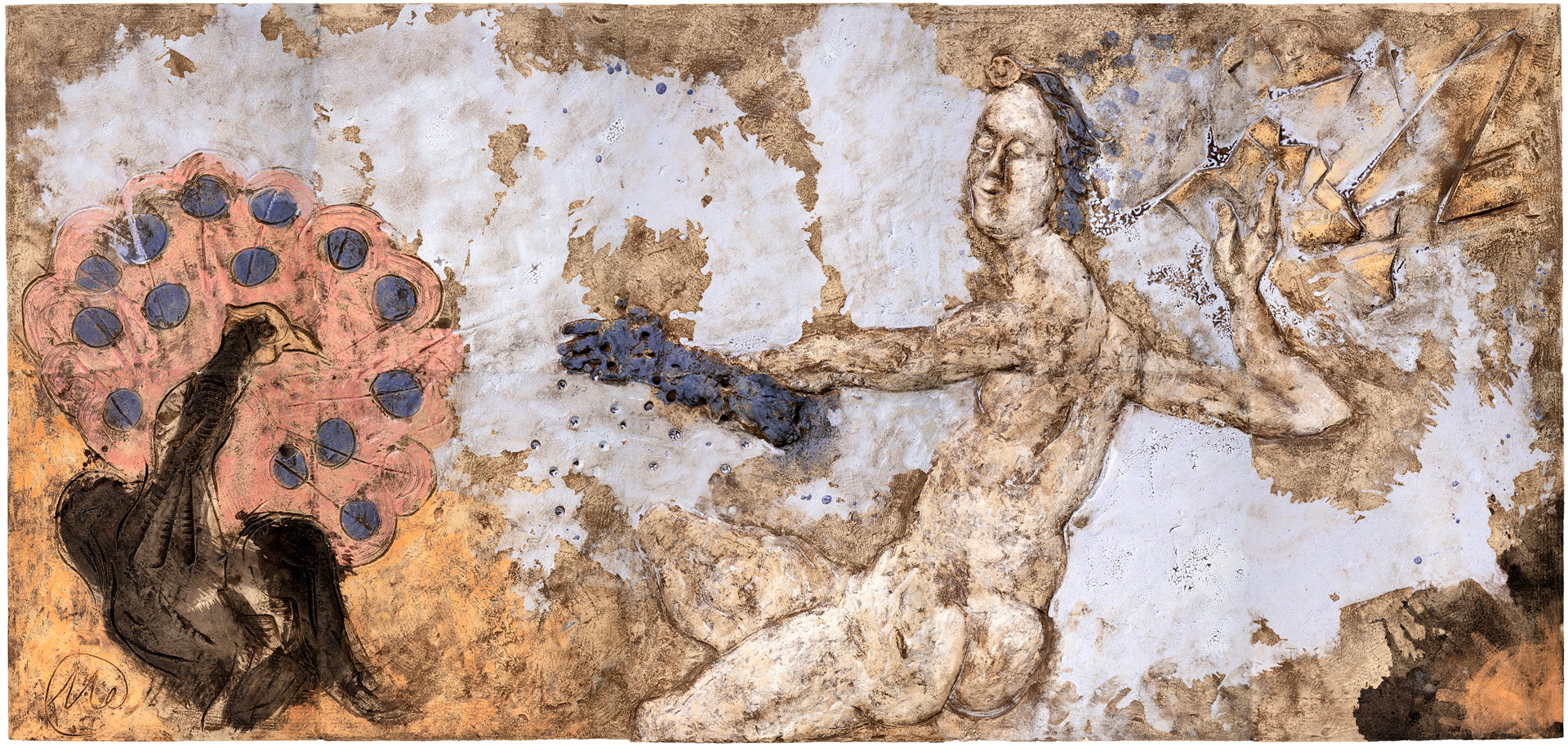 The air – in love with the wheel-beating peacock.
Photography: Atelier Altenkirch, Karlsruhe
Markus Lüpertz frames the "Genesis"-series at the Durlacher Tor and Europaplatz stops with the four elements; Fire and air face each other at the beginning of the tunnel, earth and water at the end. In addition to his special reception of ancient mythology, he incorporated as well legends, pagan popular beliefs and scientific findings of our time. Comparable to the ceramics on the opposite side of the platform (Durlacher Tor Nord), Markus Lüpertz devided the picture in two halfs: on the left is a peacock, on the right a naked woman, who is turning her back to the viewer, but is looking at him spanning the space to the left and right with her outspread arms. The peacock is one of the attributes of the ancient mother of the gods, Hera, which is why this depiction is about her. Ancient mythology tells us that Hera took the eyes of the hundred-eyed giant Argos after his death and implemented them on the peacock feathers, the peacock is shown together with her. The right side of the picture mixes ancient mythology and science, because the rectangular-geometric bodies in the space above Hera can be interpreted as cosmic structures in infinite airspace. The holes in the blue cloud overlying her left arm indicate the gaseous components of air, nitrogen and oxygen.
The title of this tablet also refers to an episode in the Epic of Gilgamesh and to Humbaba, a figure from Mesopotamian mythology. There it says: "Against him thirteen winds rose, and Humbaba's vision was darkened."
Text & translation: © Chris Gerbing, 2023
FURTHER INFORMATION
365-DAY-GALLERY
For a first orientation, you will find here an overview of the 365-day-"Genesis" gallery, which can be reached by underground almost 24 hours a day.