LAMMSTRASSE – Direction Europaplatz
OF THE MOST BEAUTIFUL SHAPE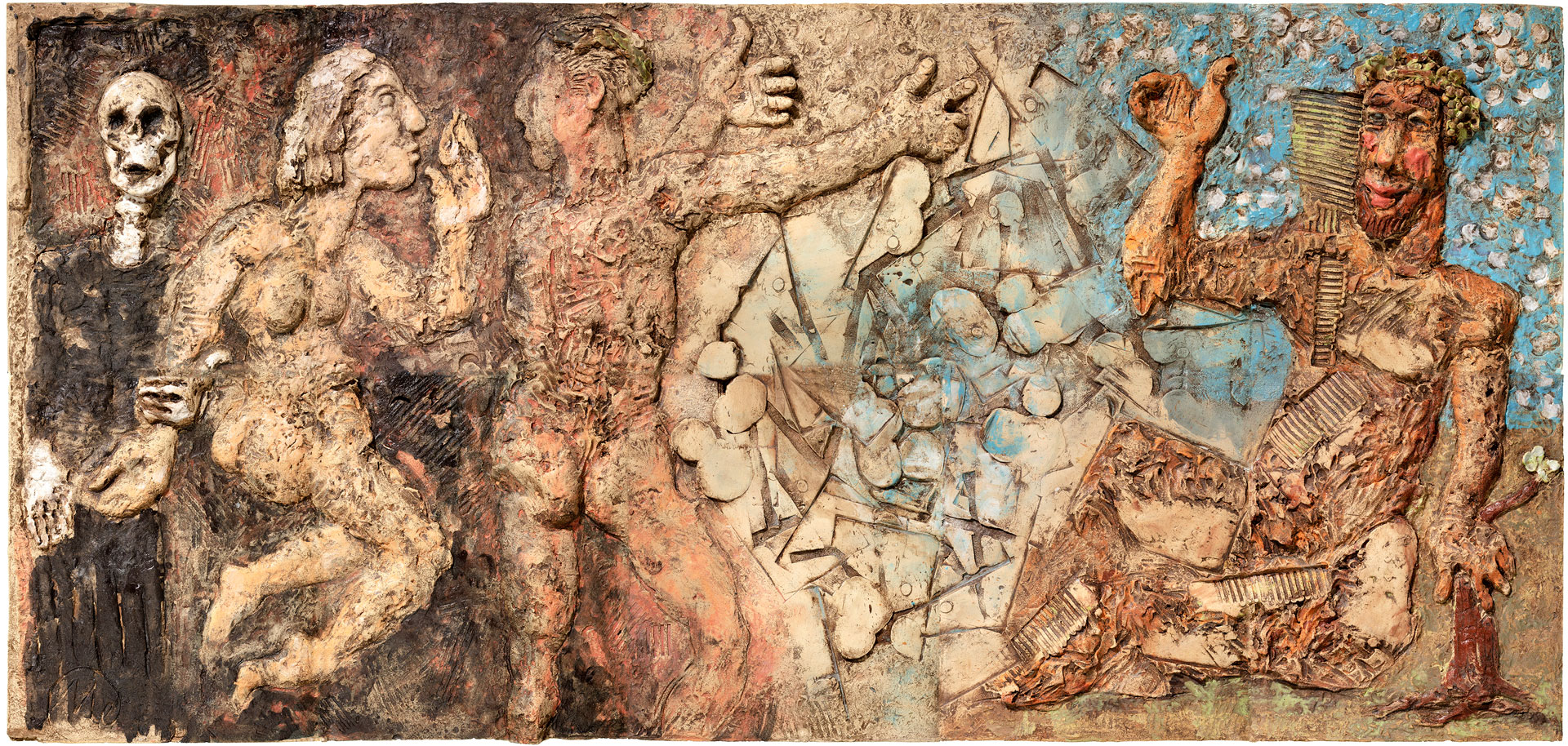 Orpheus breaks through the mirror to the world.
Photography: Atelier Altenkirch, Karlsruhe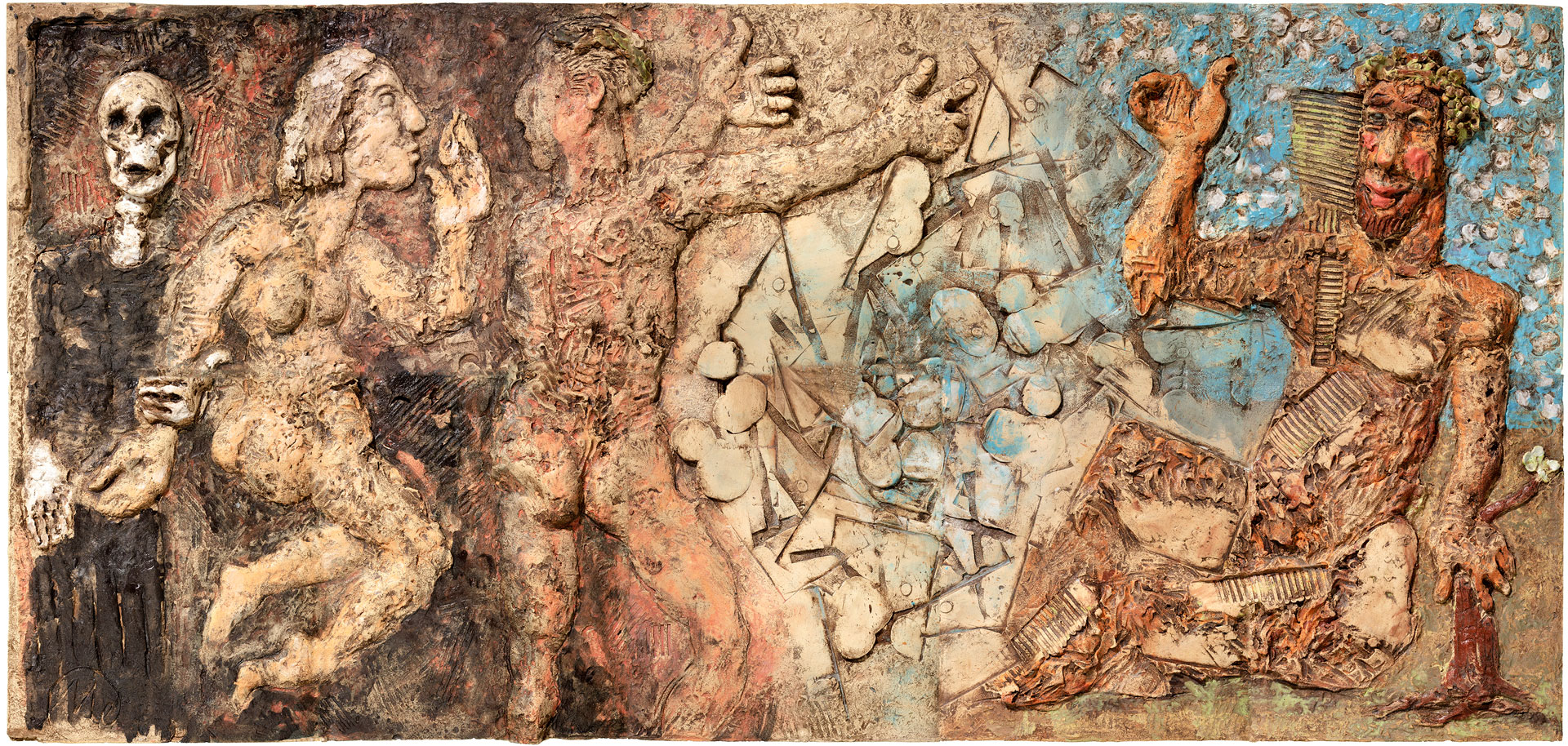 Orpheus breaks through the mirror to the world.
Photography: Atelier Altenkirch, Karlsruhe
The story of Orpheus and Eurydice is material made for an opera, and that is precisely where it is portrayed repeatedly, probably most famously in Christoph Willibald Gluck's "Orpheo ed Euridice" (1762). However, in the opera, love often triumphs over death – in which case the skeleton in Lüpertz's ceramic painting would be a companion of the soul rather than death personified. Markus Lüpertz shortens the story to the tragic moment in which it culminates: Orpheus and Eurydice love each other and marry, but their marital bliss is granted only a short time, for Eurydice, fleeing from a nature god stalking her, steps on a snake, from whose bite she dies. Orpheus, who can beguile humans, animals and plants on earth with his music, follows Eurydice into the underworld and plays to Hades. Enchanted by Orpheus' play he gives Eurydice back to him on the condition that he does not turn around to look for his beloved before arriving on earth. However, Eurydice knows nothing of this agreement; moreover, Orpheus must pass numerous tests of his unbreakable love – which he succeeds in doing, until shortly before entering the upper world. Lüpertz captures this moment when Orpheus turns around, catches sight of Eurydice and at the same time loses her again.
In the sense of a simultaneous depiction, Lüpertz continues the story on the right side with the part that is not quite as well known: Orpheus is supposed to enjoy life again after a long period of mourning after entering the sphere of influence of Bacchus. Eurydice belongs to those Bacchantes surrounding him, who finally tear Orpheus apart in a drunken frenzy – reunited in death, although this death is cruel.
Text & translation: © Chris Gerbing, 2023
FURTHER INFORMATION
365-DAY-GALLERY
For a first orientation, you will find here an overview of the 365-day-"Genesis" gallery, which can be reached by underground almost 24 hours a day.