KRONENPLATZ – Direction Marktplatz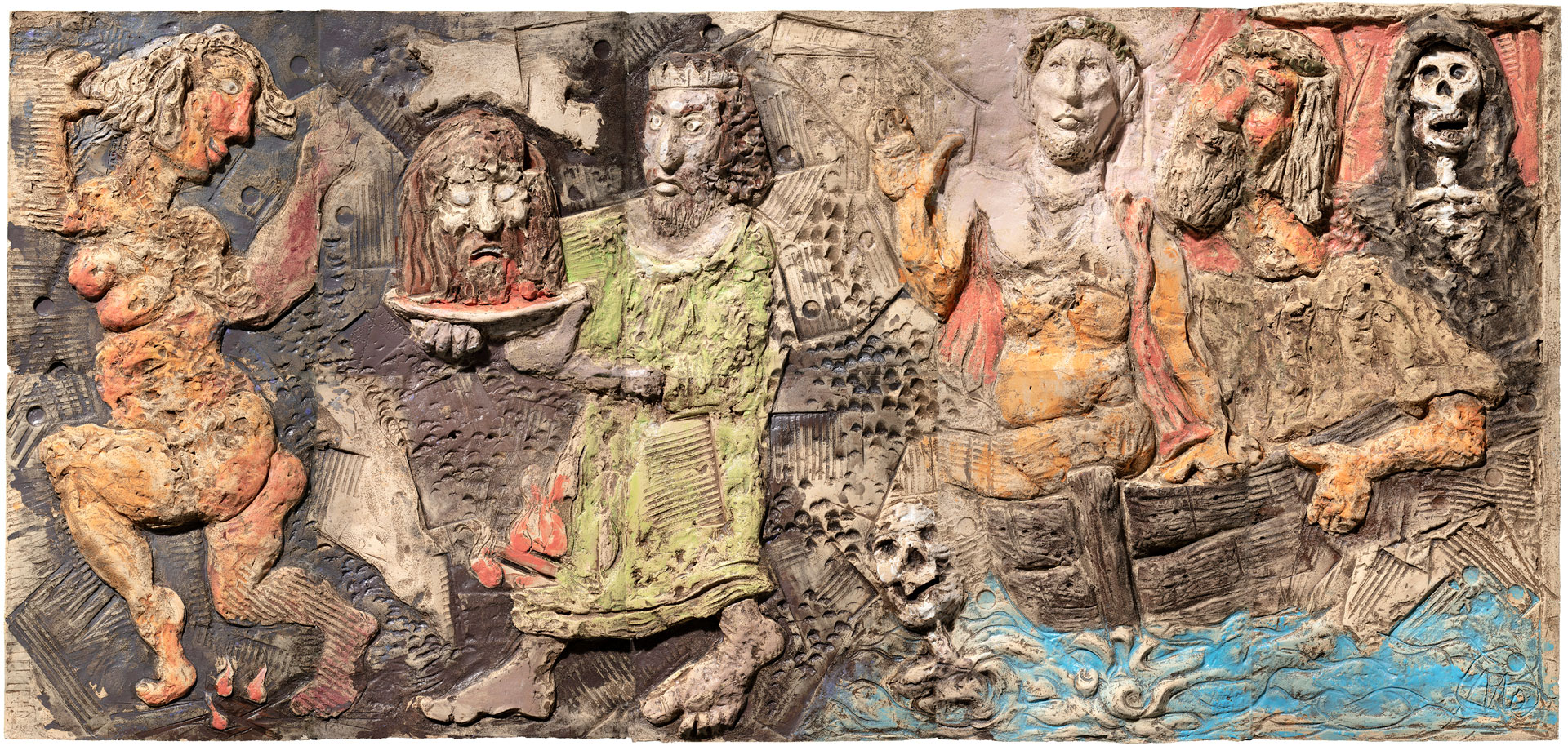 Photography: Atelier Altenkirch, Karlsruhe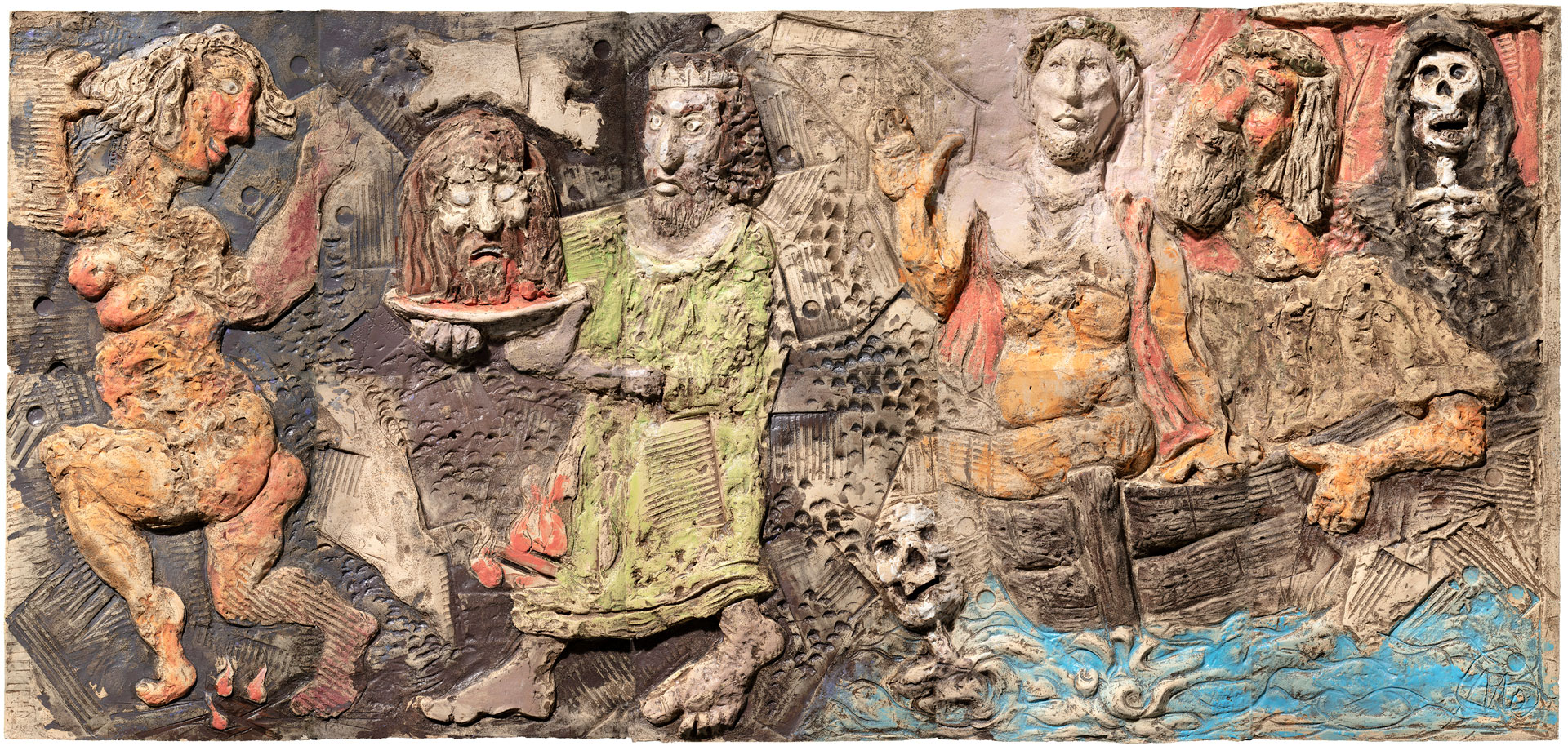 Photography: Atelier Altenkirch, Karlsruhe
As one of two works within the cycle, this ceramic picture shows a scene that can be linked to the Christian-biblical narrative. The second ceramic image with a comparable orientation is located at the Market Place stop, but with "Christ in the Underworld" it does not show a scene that would have found its way into the Bible.
The ceramic image here depicts the scene described in both Matthew and Mark, in which Salome dances before Herod, who presents her with the head of John the Baptist. However, Markus Lüpertz  does not depict the scene in a palace, but in the underworld. Additionally, the artist creatively mixes the Bible with the "Divine Comedy" by Dante Alighieri, whose description of his own journey through the underworld has repeatedly been inspiration for Lüpertz. Dante, sitting in the boat between his guide Virgil and Death, looks at the scene, which makes it look like an apparition. Since both, Salome and Herod, are guilty of great crimes (i.e. Salome asks Herod to present her the head of his most onerous critic on a plate), their stay in hell is fully justified.
The title of the picture "Schakkan" refers to Mesopotamian mythology. There Schakkan is the name of a god of herd animals and plains game. In relation to the depiction, the title could be interpreted in such a way that humans, as gregarious animals, sometimes do things that are neither legal nor that they really want.
Text & translation: © Chris Gerbing, 2023
FURTHER INFORMATION
365-DAY-GALLERY
For a first orientation, you will find here an overview of the 365-day-"Genesis" gallery, which can be reached by underground almost 24 hours a day.