KONGRESSZENTRUM – Direction Ettlinger Tor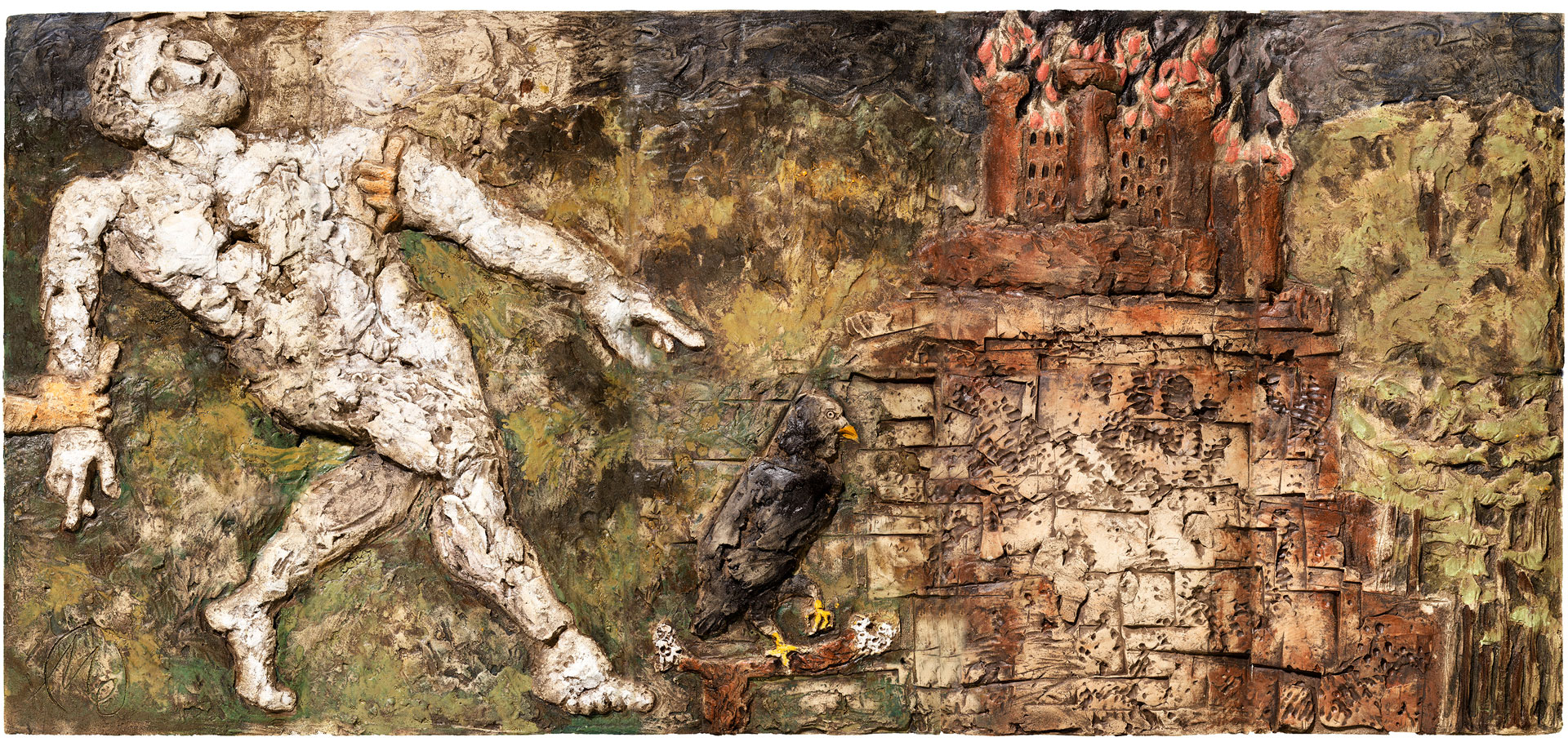 Float or be held – the fate of Talos.
Photography: Atelier Altenkirch, Karlsruhe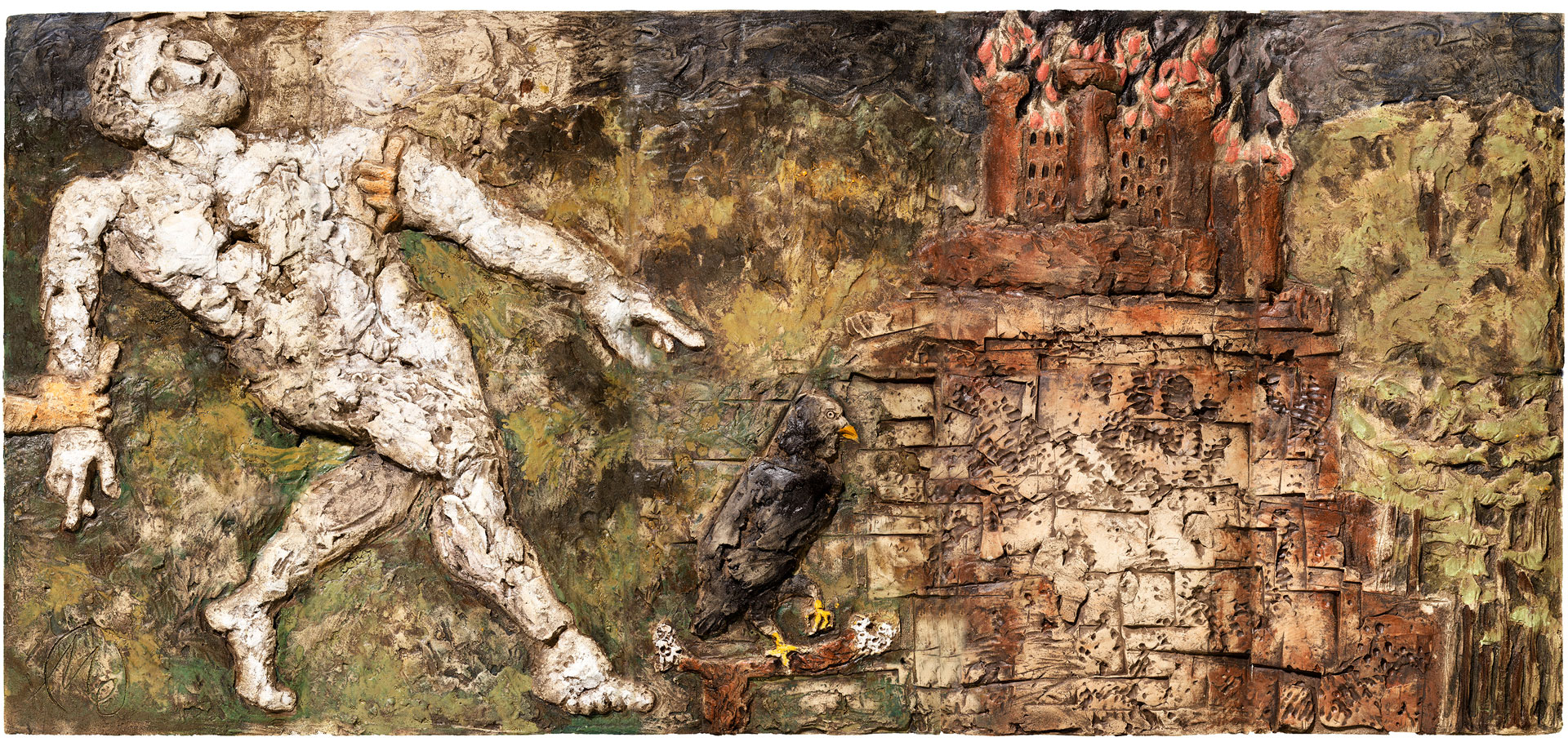 Float or be held – the fate of Talos.
Photography: Atelier Altenkirch, Karlsruhe
The ceramic reliefs at the Kongresszentrum stop are astonishing in their colorfulness: just before the southern exit of the subway tunnel, both pictures are to be understood as a reference to the surroundings of Karlsruhe and as a homage by Markus Lüpertz to the Zeller Keramik Manufaktur, where the artist had his "Black Forest studio" for the duration of the production of the ceramics. On view are Black Forest farms nestled against green hills, in front of them, just visible, a clear stream. Lüpertz unceremoniously relocates two stories from Greek mythology to the Black Forest: the rather unknown one of Phrixos and Helle as the starting point of the story of the Golden Fleece (west side) and that of Icarus and Daedalus.
Icarus – naked, white, without his wings of feathers and completely bloodless – dominates the left half of the picture. We see as well holding hands at his wrist and under his shoulder. They obviously belong to his father Daedalus, who is still trying to hold him, but in vain. Thus, ultimately, the escape of both failed, at least in part, because Icarus does not survive it. Daedalus had built the labyrinth for King Minos on Crete for the Minotaur, a mixture of man and bull that fed on humans. Minos also imprisoned Daedalus as the architect of the labyrinth and supervised the sea, so Daedalus built wings of bird feathers for himself and his son Icarus to flee the scene. The wings hold together by wax, which, however, melted when Icarus – despite his father's warning – neared the sun too close. The raven in the center, to which Icarus points in Lüpertz's depiction, can accordingly be read as an unlucky bird. The castle in the background is Ortenberg Castle, which Lüpertz always had in plain view on the slope above the Kinzig River when he arrived in Zell am Harmersbach. The fire of the towers may recall their destruction during the 30 Years War, the title "The Parapet" refers to the protective wall that was the main component of medieval fortifications.
Text & translation: © Chris Gerbing, 2023
FURTHER INFORMATION
365-DAY-GALLERY
For a first orientation, you will find here an overview of the 365-day-"Genesis" gallery, which can be reached by underground almost 24 hours a day.