EUROPAPLATZ – Direction Marktplatz
RAIN OF ABUNDANCE (WATER)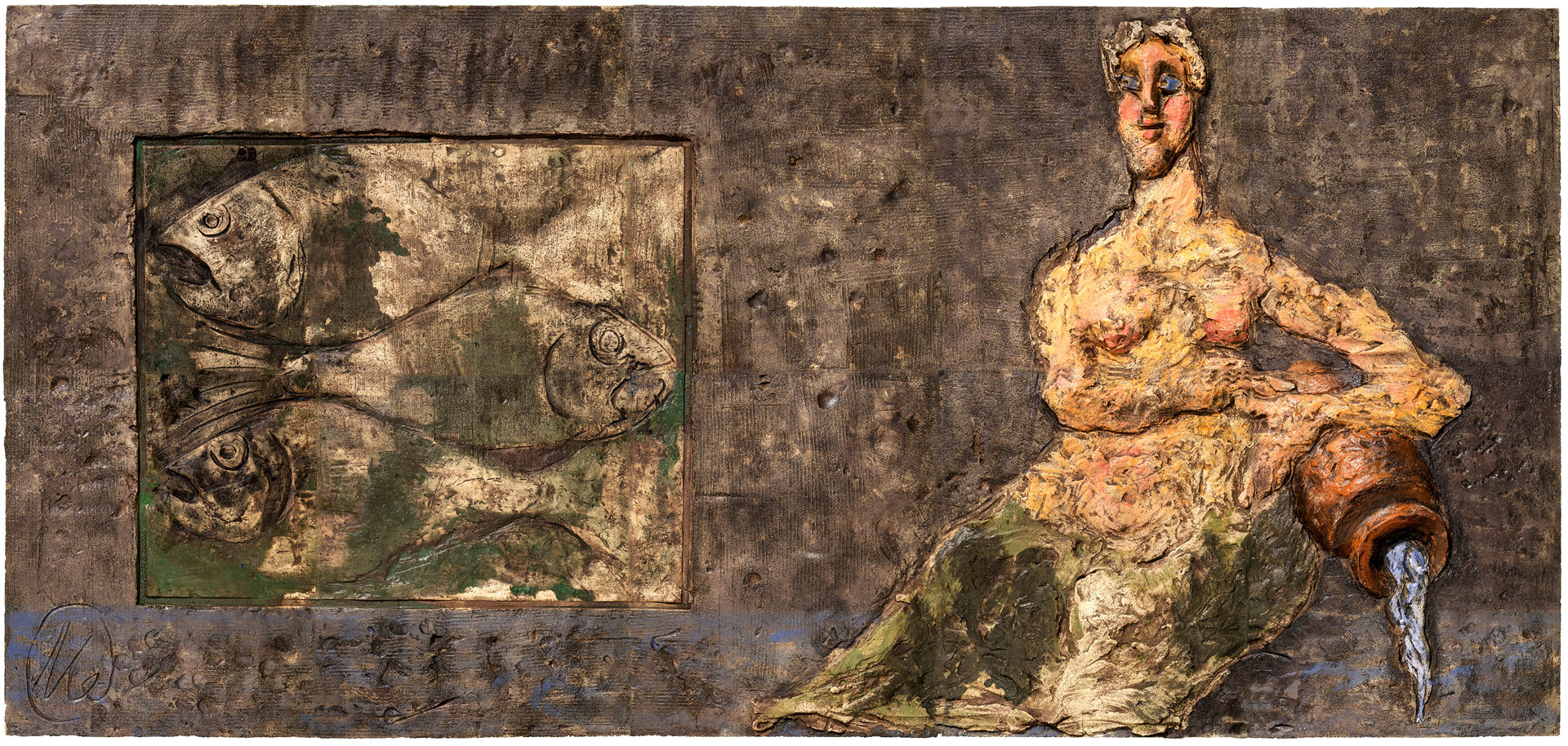 The water gives the fish the habitat.
Photography: Atelier Altenkirch, Karlsruhe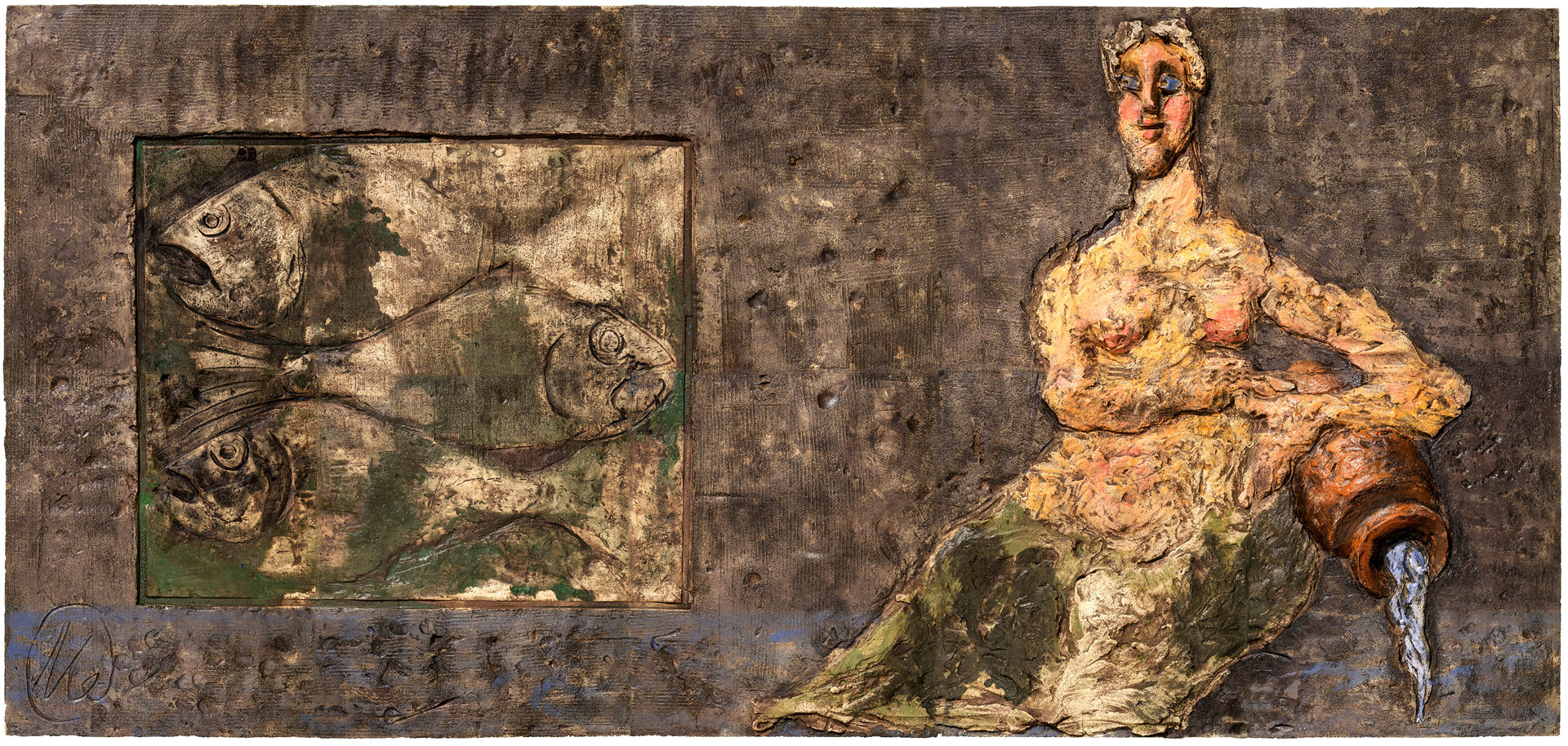 The water gives the fish the habitat.
Photography: Atelier Altenkirch, Karlsruhe
Markus Lüpertz frames the "Genesis"-series at the Durlacher Tor and Europaplatz stops with the four elements; Fire and air face each other at the beginning of the tunnel, earth and water at the end. In addition to his special reception of ancient mythology, he incorporated as well legends, pagan popular beliefs and scientific findings of our time.
This ceramic image is probably the most tranquil in the entire "Genesis" series. The ancient four elements doctrine describes water as a woman, i.e. water is the mother of all life. Accordingly, ancient depictions of mermaids, nereids and nymphs protecting the sea, springs and fountains vary. These ideas are associated with friendly, bright feelings. Contrary to these, the ceramic picture is in dark colors, from which the bright blue eyes of the personification of water stand out all the more, as does the water flowing out of the amphora at the right edge of the picture. On the one hand, the fish refer to the element in which they live. On the other hand, in their ornamental rendering, they might work as a reference to centuries-old traditions, both in Western and in Far Eastern cultures.
The brown-green background refers to the shallows of the oceans and the largely unexplored nature of the seas. This is in clear contrast to the perception of the earth seen from outer space as the "blue planet". In contrast, the title "Rain of Abundance" could have a reference to our current times: It draws attention to the widespread waste of water thus inviting the spectator to be more careful with its use that is then resulting in more sustainability.
Text & translation: © Chris Gerbing, 2023
FURTHER INFORMATION
365-DAY-GALLERY
For a first orientation, you will find here an overview of the 365-day-"Genesis" gallery, which can be reached by underground almost 24 hours a day.